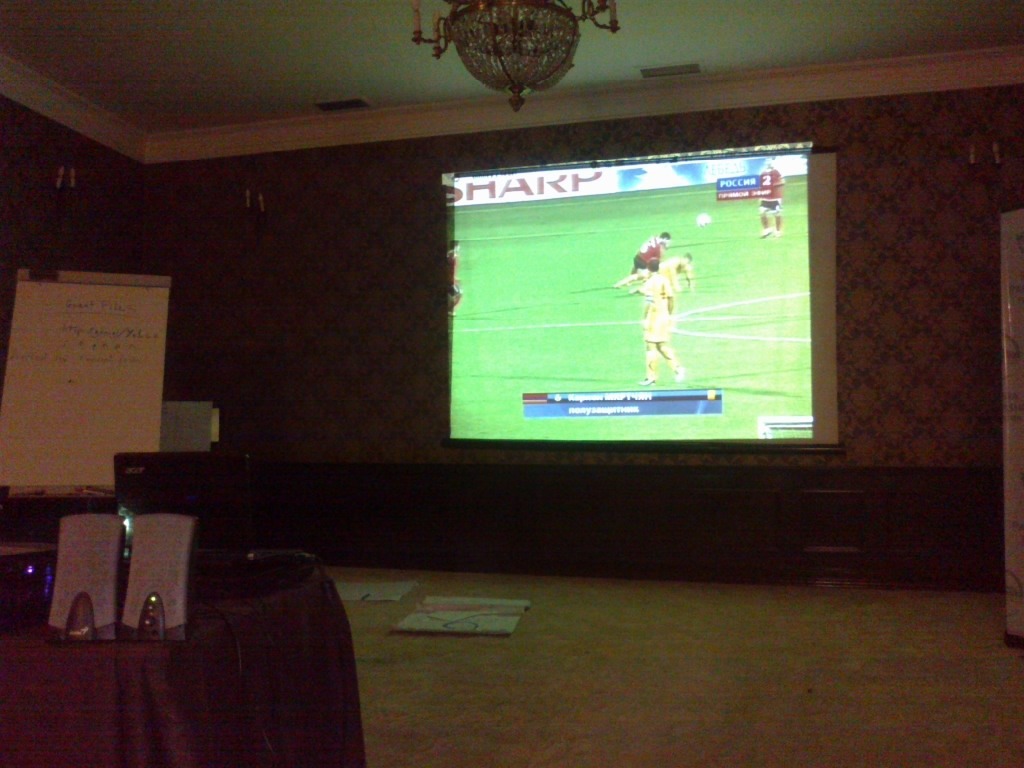 There were no Russian or Armenian (nor Macedonian) channels on the hotel's list of channels in Tbilisi. So we were moving around with lost and troubled faces since Tuesday. "Where are we going to watch the match?" was everyone's question when coming across in the hotel lobby in our free time.
We checked a couple of nearby restaurants and cafes, a couple of betting offices and discovered – the only way we can watch the match is the internet.
Our setup was simple – an LCD projector connected to my laptop in a large room so we can watch it together and not overload hotel's shaky internet connection.
A few minutes after the match started, we finally understood, that Armenian Public TV's live broadcast is impossible to watch – it was probably having to cope with large internet traffic and was pausing all the time to buffer.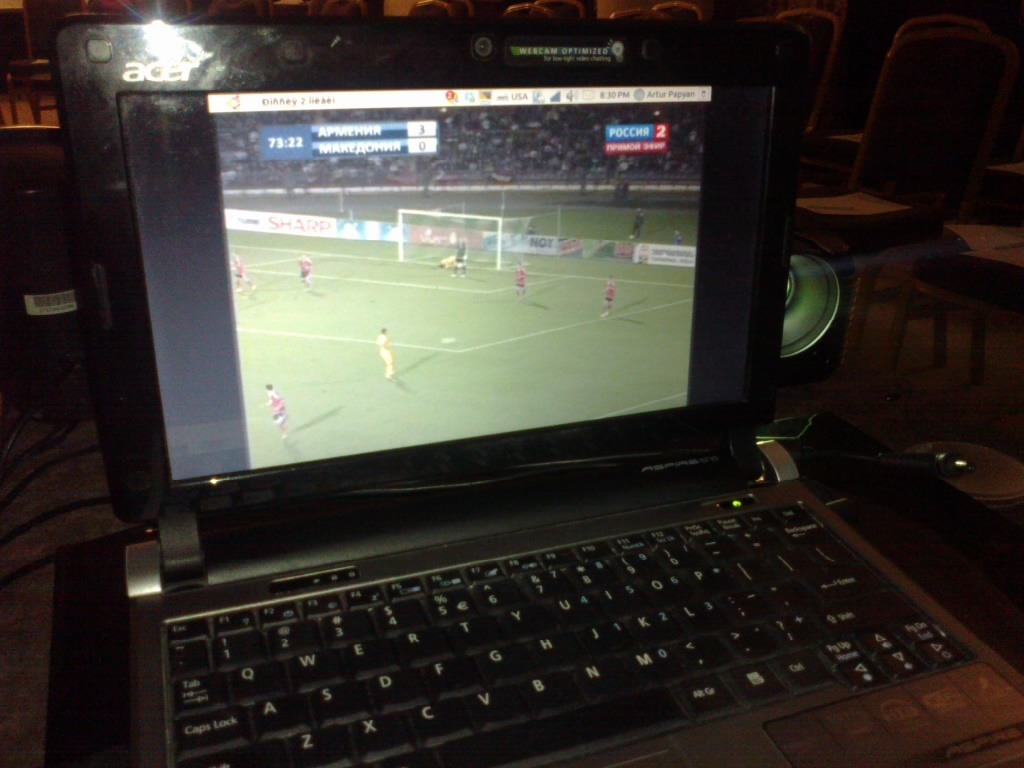 We saw the first "Goooool" of the Armenian team on an Arabic channel. The commentator was probably very good – he was saying about a 1000 words per minute in Arabic and we couldn't understand a thing.
Meanwhile, heated debates on Twitter about where to watch led us to the pre-compiled list of online broadcasters of the game on Jnews.am and a couple of Russian options, e.g. this. We had scored the 2nd goal by then.
When we scored the 3rd goal on the second half, we were already sure – Macedonia can go home… and when we got 4th… that was real "Sksela"!!!
I'm not a big fan of football, but this particular Armenian National Team will probably turn me into a dedicated fan! Go Armenia!
PS: The best part of watching this match was of course sharing the fun with Twitter friends. My Tweeps, you're amazing!