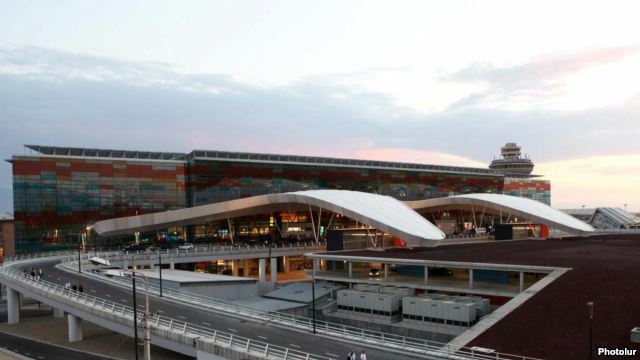 Armenia plans to build a railway and a new road which will both serve to better connect Zvartnots international airport with capital Yerevan.
The airport currently is mostly served by taxi and a couple of bus and minibus routes. However, taxi is the main transportation as it is reasonably priced and fast.
Armenia's minister of communications and transport Manuk Vardanian told a press conference today, that plans are underway to build a train-rail, which will serve for cargo as well as passenger transit by connecting the airport with Yerevan's metro. He also mentioned plans to build a new road and making sure that it is served by bus and minibus routes more efficiently to provide and alternative to taxi.
Needless to say, that after the opening of airport's new and shining terminal (I absolutely love it), getting there and back is the only part, which needs improving.
The Corporacion America group of Eduardo Eurnekian, an Argentine billionaire of Armenian descent, took over the Zvartnots airport near Yerevan in 2002 after signing a 30-year management contract with the Armenian government.
The agreement committed it to building a new airport terminal and modernizing other airport facilities left over from the Soviet era.
The terminal's arrivals section went into service in 2006.


The larger departures area was inaugurated in September. I was one of the first passengers to arrive into the new terminal from Tbilisi.
​​Eurnekian's group, which operates over 30 airports across South America, claims to have invested $160 million in Zvartnots's reconstruction.
The airport's newly built terminal will employ 1,500 people and have the capacity to process up to 3.5 million passengers a year, up from 1.1 million who used it last year.
The Zvartnots operator hopes to attract more transit flights from Europe, the Middle East and Asia. Eurnekian said the upgraded airport will also facilitate a greater influx of tourists into Armenia
The Zvartnots complex is also expected to become soon home to Armenia's first-ever tax-free zone that will mainly cater for domestically grown agricultural produce to be exported abroad. It will have warehouses equipped with refrigerators, packaging facilities and a food safety laboratory.