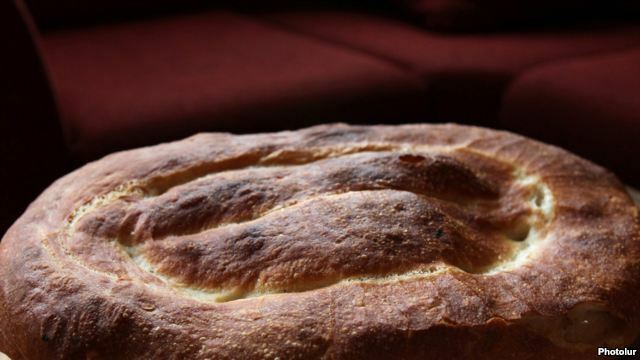 Wheat futures have tumbled 17 % in the past year as global production and inventories headed for all-time highs. A further 7% decline in world wheat indicator price is expected this year and the price is expected to average at around 275$ a ton. Meanwhile in Armenia the price of bread and cereals rose 11% in December 2011 year on year, according to eMedia.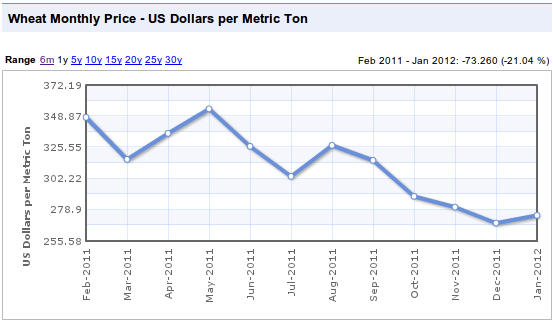 According to the same source, the cost of imported wheat in Armenia rose 23.5% in a market dominated by two companies: "Alex Grig" LTD and "Manana Grain" LTD.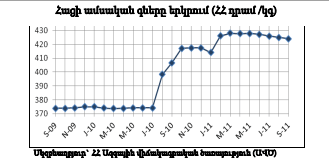 Cereals constitute up to 30% of the official consumer price index in Armenia, so its no wonder that wheat is considered to be the most important crop here.
Although wheat is dominating in cereal crop areas, it still cannot meet the local demand. Hence, on average 55-70% of aggregate demand is covered by the imported wheat, so even the 20% rise in wheat production in 2011 (220 thousand tons compared to 183 thousand a year earlier) couldn't offset the substantial price hike in the cost of imported wheat.
PS: I've got a personal solution to the problem of more expensive bread at hand. Eat less bread! Yep, it is said to be good for health too. But I have no clue what should be done for those in Armenia, who can't afford anything other than bread. Breaking up grain import oligopoly could be a solution, but the Armenian government neither has desire, nor the guts to do it.