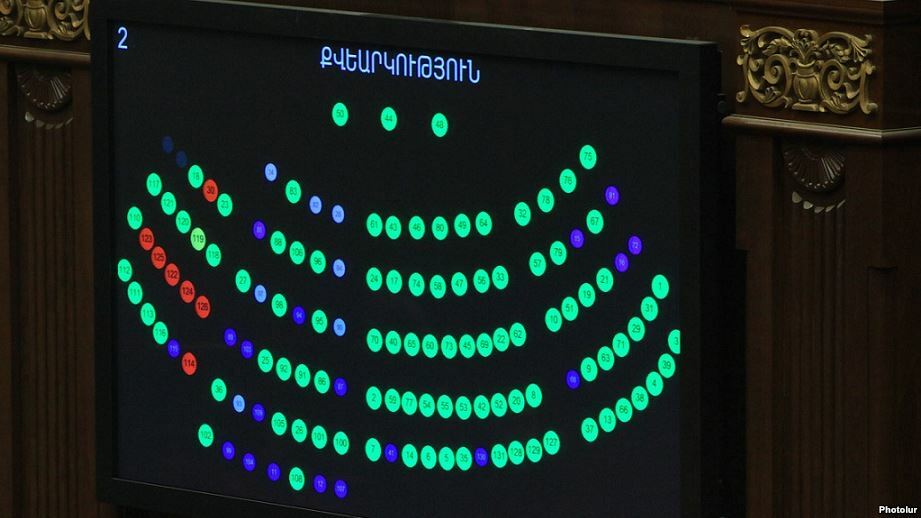 The Armenian parliament ratified on Thursday Armenia's controversial accession treaty with the Russian-led Eurasian Economic Union.
The treaty signed by President Serzh Sarkisian in October was backed by 103 members of the 131-seat Armenian parliament representing not only the ruling Republican Party (HHK) but virtually all opposition factions. Only 7 deputies voted against it, while another lawmaker abstained, RFE/RL's Armenian service (Azatutyun.am) reports.
Sure, nobody doubted that Sarkissian's Republican party would back the treaty and pass it in parliament, but this… it is a disgrace.
The MPs who voted against the ratification are: Arzoumanian Alexander, Hakobyan Rubik, Kokobelyan Khachatur, Marukyan Edmon, Pashinyan Nikol, Poghosyan Tevan, Postanjyan Zaruhi. Remember these names, these are the only people who actually understand why the Armenian people put them in Parliament.
I was really hoping to see the against votes from ARF-Dashnaktsutyun and the Armenian National Congress (HAK). It was especially depressing to see how HAK's Manukyan Aram, the MP who read the Armenia's Declaration of Independence in Parliament 24 years ago, voted for handing the independence back to Russia. WTF!
PS: Crap! And they dare clap after the vote?!