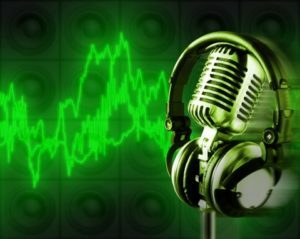 Bloggers discussed various YouTube videos depicting the brawl between photojournalist Gagik Shamshyan and Bryusov University's Security. Some tried to prove the photojournalist provoked the fight, others claimed the opposite, while some just bragged about – "Երկիրը երկիր չի" (It's all 'couse the country's f**ed up!).
The disagreement between the radical opposition movement Armenian national congress and the only opposition party represented in Armenia's parliament – "Heritage" attracted some attention as well.
Many others centered on the possibility that the US President Barac Obama might actually fulfil his campaign pledge and use the term Armenian Genocide in the traditional April 24th address.
On a more real-life development, along with 'regular' online media, the Armenian bloggers this week were
invited
to meet Inga and Anush Arshakyans, the twin sister-singers, who will represent Armenia at the Eurovision 2009. Bloggers Tigran Kocharyan (better known as
Pigh
) and Ani Qaramyan (coordinator of  the online PR campaign of Armenian Eurovision contestants, who also maintains their official blogs in
English
and
Russian
) told us more about the meeting of bloggers and singers in the course of an interview for the 40th episode of the
Armenian Blogosphere Podcast
.
The podcast itself (which is also a radio program broadcast on Radio Hay on Saturday and Monday mornings, remember?) centered more on
Feedom Figter's
two posts about the Armenian economy.
In the first of the two posts 
Feedom Figter
tells about the 22 year-old Italian pornstar
Laura Perego
, who stripped out of her black overcoat in Milan's stock exchange in sign of protest against the financial crisis. In the two posts the
Freedom Fighter
protests against "dumb economists" and puts together a national rescue plan.
Full text of the blog-review in Armenian is
here
. You can download the 1.6 Mb mp3 file with the Armenian Blogosphere Podcast from
here
.  Alternatively, you can listen to the podcast online, by clicking the player icon below.