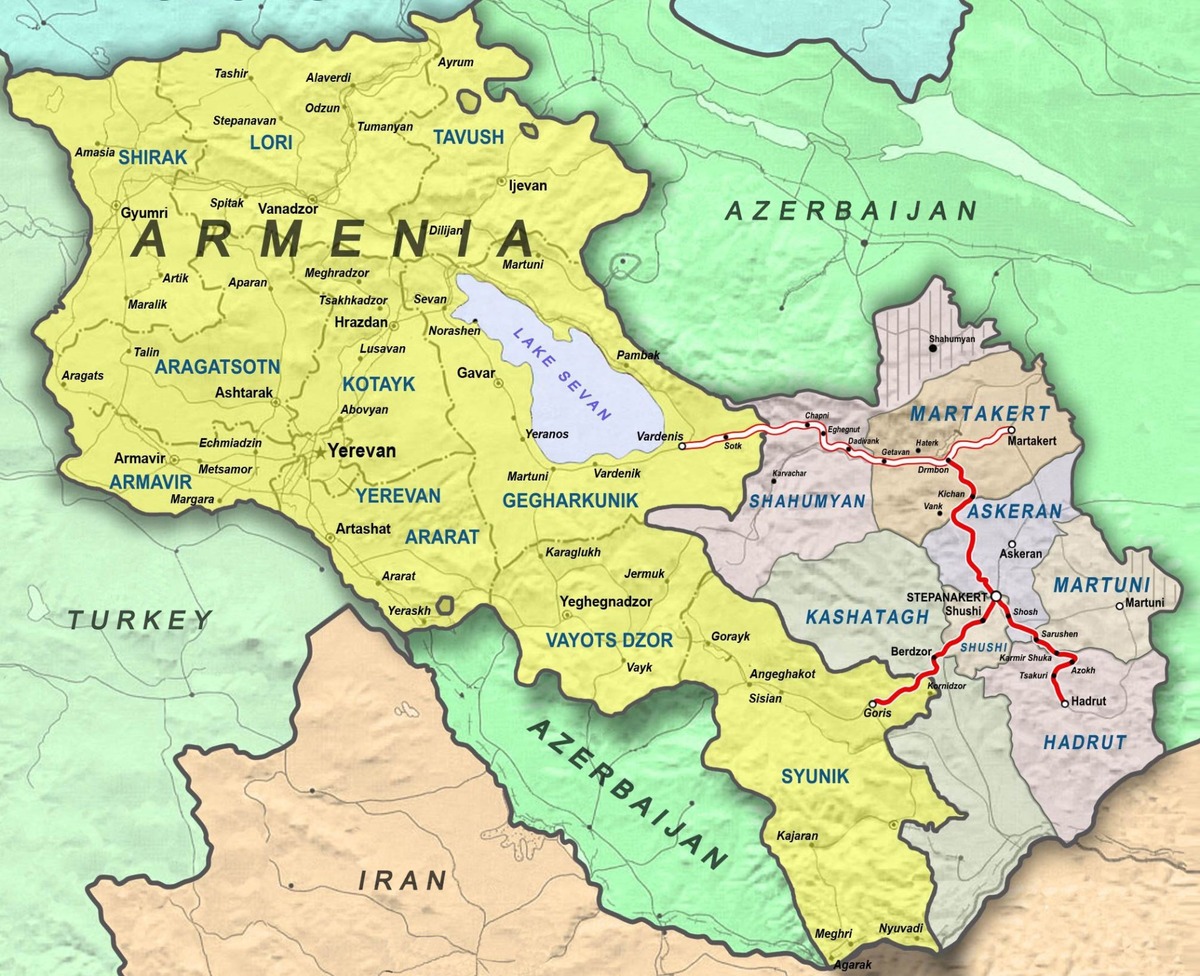 The 114.6 km Vardenis-Martakert highway connecting Armenia with Nagorno-Karabakh officially opened today. 
Even the the road has officially opened only now, several of my friends have already had the chance to travel on it and have spoken highly of the construction quality.  From what I hear, the road is about 10 m wide and is a good alternative to the existing Goris – Stepanakert road.
It is deemed "strategic" and is seen as an "alternative route" to Karabakh. The construction cost 17 billion AMD ($ 35,5 million US). It was managed by Hayastan All Armenian Fund,  which raised some of the funding for the road — 7.5 billion AMD,  in its telethons held in 2013 and 2014. Armenian Government contributed another 7.5 billion, while the Karabakh authorities provided the remaining 1.9 billion.
Read more about the newly inaugurated road here.
The Hayastan All-Armenian Fund was founded by Presidential Decree in 1992. The funds' financial resources are obtained through a variety of fundraising activities including annual telethons, phoneathons, radiothons, benefit bike rides, gala dinners, concerts, and exhibitions, donations made at post offices in Armenia or through SMS, as well as contributions to donor-defined projects and wills. The Fund has implemented over $260 million worth of infrastructure projects in Armenia and Artsakh since its establishment. Its current Board of Trustees is headed by President Serzh Sarkisian, comprising also other senior Armenian state officials, head of the Armenian Church Catholicos Karekin II as well as prominent representatives of Armenian communities around the world.