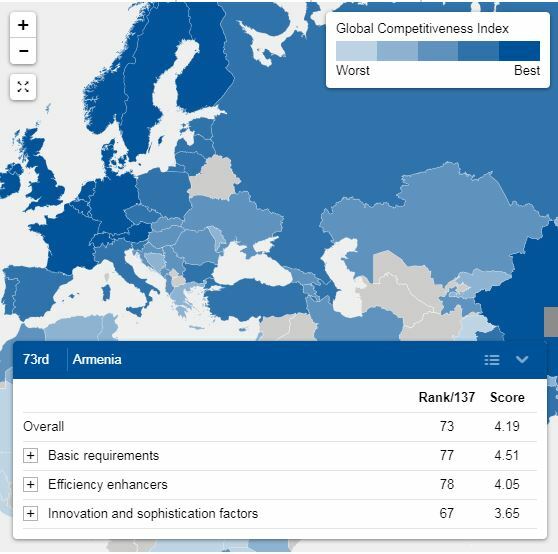 For all the loud promises Armenian authorities are making about enhancing the countries competitiveness, Armenia is only 73rd among 137 countries in the Global Competitiveness Report 2017-2018.
It is even worse if we compare the metrics with neighboring Georgia and Azerbaijan, which are both ahead of Armenia in terms of competitiveness. Azerbaijan is 35th, Georgia is 67th. Which means that a business considering investing int he South Caucasus will be less likely to come to Armenia.
Check out RFE/RL's infographic below for more on the report.