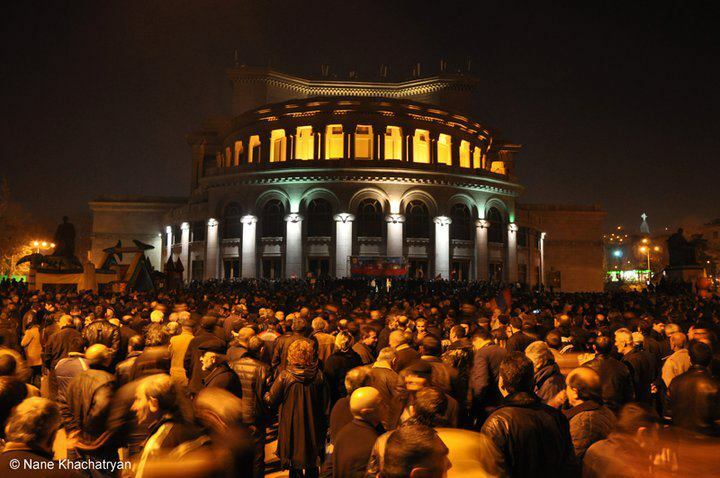 I've been repeatedly surprised in recent days with the contradictions I see in the reactions of Armenian authorities to the round-the-clock rallies staged by the Armenian National Congress (HAK) in Yerevan's Liberty square.
Some of the things that surprise me include: 1) Public TV, some commercial TVs cover the opposition rallies instead of keeping total silence; 2) police and various officials speak about how illegal the rally is, but are generally bearing with the opposition; 3) while the rallies remain small in numbers and don't seem to have much potential to grow, the authorities are locking down transportation from the regions to Yerevan 4) cafes and especially toilets around the Liberty square are being kept locked down 5) the authorities refuse to give up to opposition protest and resume dialogue.
So I can't help but ask – what is going on in here? What?