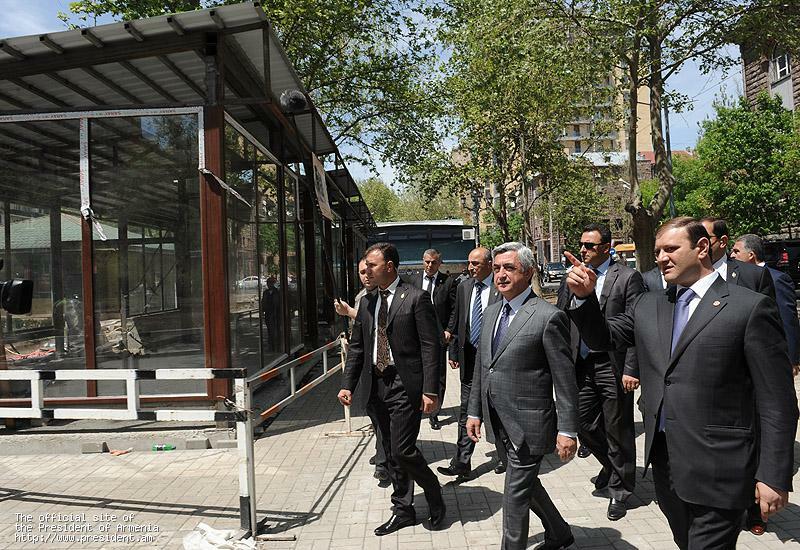 In what seems to be a carefully choreographed performance ahead of this Sunday's parliamentary elections, Armenian President Serzh Sargsyan ordered the removal of kiosks assembled in a park in central Yerevan. In doing so, Sargsyan ended the 80-day standoff between the municipality and environmental activists.
The activists claim that the construction of the kiosks (or boutiques as they're called) in the little ragged park next to Yerevan's central Mashtots avenue is illegal and should be called off.
Meanwhile, the municipal authorities say the kiosks were constructed legally and only temporarily, for 2-3 years.
The President, who visited the park in the company of Yerevan's Mayor Taron Margaryan, said the kiosks "don't look good" and shouldn't be left standing even temporarily.
"Yes, the municipality has made a correct (legal) decision, but this indeed doesn't look good. You should find a way and remove all this," Sargsyan told Yerevan's Mayor.
Sure enough, this marks a great victory for the activists, who were able to force the President himself look into the matter and come up with a solution.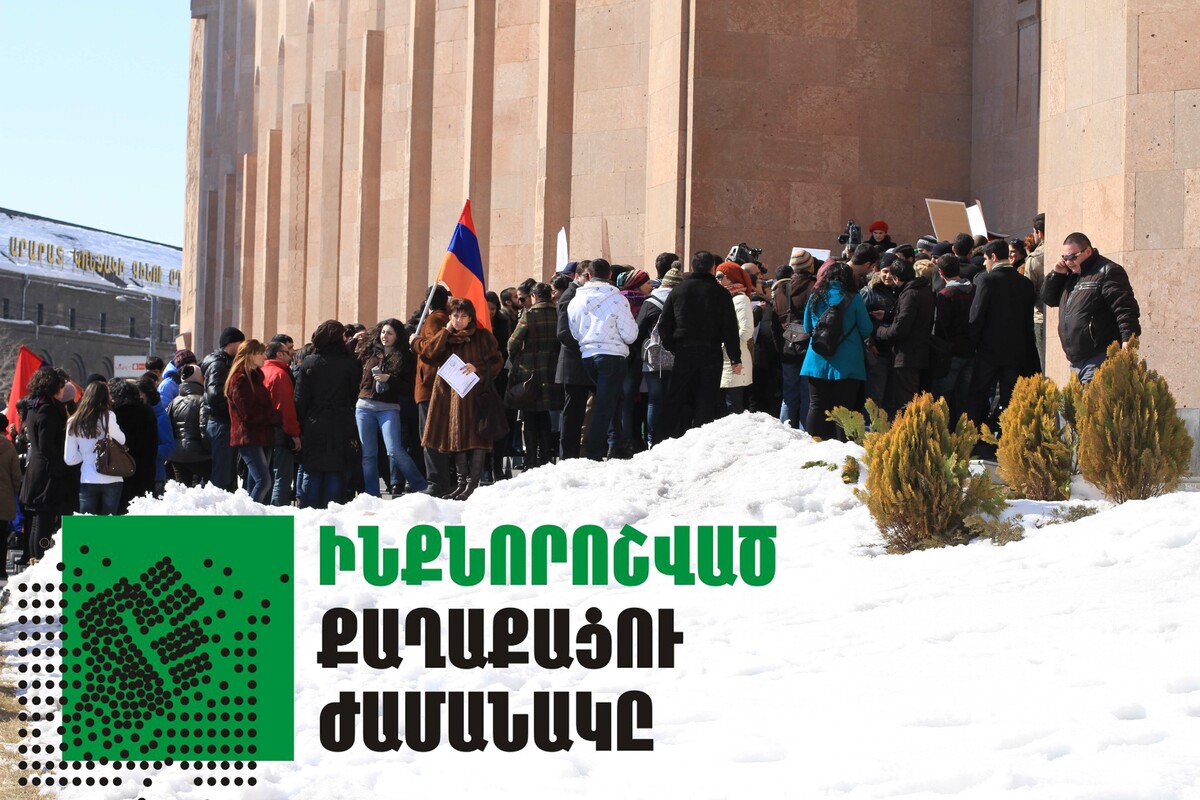 However, the manner in which the matter was handled by Sargsyan has triggered an angry response from the activists, who nevertheless found time to celebrate their victory today.
In a statement published by "Ecolur" environmental news agency, the activists have noted, among other things, that "the Yerevan's mayor should consider the will of Yerevan's inhabitants and not the aesthetic  preferences and positions of a single person [meaning the president], regardless of the office that person occupies. such matters are regulated by the Armenian Constitution and the people's best interest."
The activists have also stressed, that their main demand for justice and bringing municipal and law-enforcement authorities to account in front of court for taking illegal decisions and enforcing them has not been met.
PS: At any rate, the activists forced the country's top official to carry out their demand and this is a remarkable achievement of civil activism in Armenia. These guys showed they're real fighters, who stood there under snow and rain, fought back police and provocateurs and won their cause! My environmental friends – you are amazing! Kudos to you!