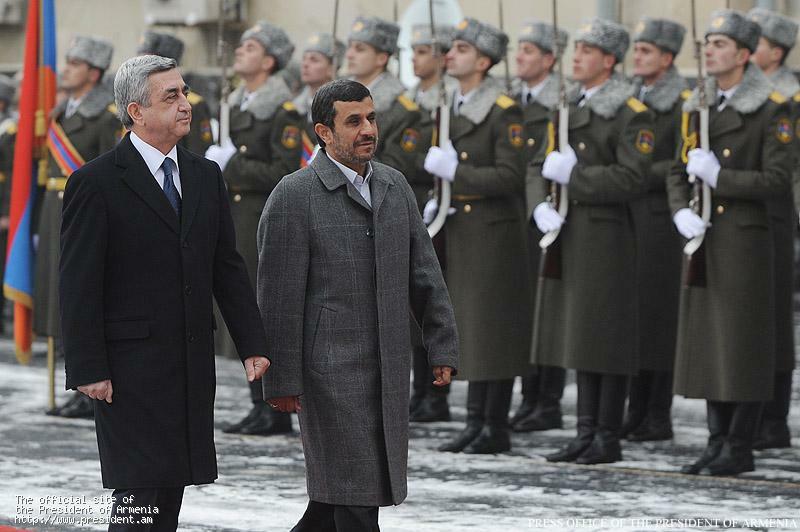 Reuters news agency has published a report, claiming that Iran is seeking to expand its banking foothold in Armenia and thus trying to skirt bank sanctions the Islamic Republic is facing because of its nuclear program.Here are some extracts from the report which has been updated to include a statement from the Armenian Central Bank issued in response to the Reuters report yesterday.
An expanded local-currency foothold in a neighbor like Armenia, a former Soviet republic which has close trade ties to Iran and is working hard to forge closer links to the European Union, could make it easier for Tehran to obfuscate payments to and from foreign clients and deceive Western intelligence agencies trying to prevent it from expanding its nuclear and missile programs.
Armenian officials denied illicit banking links to Iran. The country's central bank issued a press release in response to this article, stating that it requires all banks to scrutinize their transactions to avoid dubious financial exchanges.
"The Central Bank of Armenia will follow its supervision over the behavior and transactions of all financial institutions and their customers in … Armenia, in order to safeguard its financial system from any destabilizing effects," it said.
[…]
Despite Armenia's denials of illegal banking arrangements, Iran has not given up trying to expand in the country, the diplomats said, and U.S. officials have repeatedly cautioned Armenian colleagues to tighten financial controls.
The article also names banks (Mellat, ACBA), which are cooperating with Iran.
I've got to add, that Iran is the only friendly country Armenia has in a very rough neighbourhood and it is rather unfair of the international community to accuse Armenia of maintaining economic ties with Iran (illicit or otherwise), without providing us with viable alternatives or making more pressures against Turkey to open the border with Armenia.
PS: The Armenian economy is too small to allow for large transactions Iran needs anyway, so this economic partnership is more needed to Armenia, than Iran.  Iran is neither Armenia's largest trade partner (only 3.8% of our trade is with Iran), nor among the country's top investors, so what is this report all about?