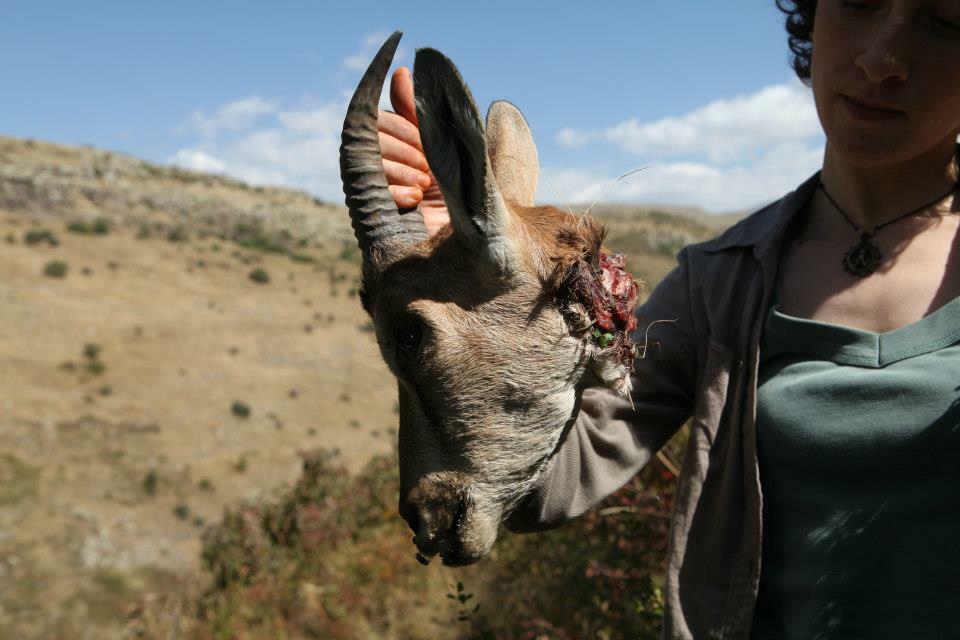 Environmental activists Mariam Sukhudian and Yeghia Nersissian are blowing the whisle. They have visted the "Kaqavaberd" area of Khosrov Forest State Preserve and discovered remnants of endangered animals around what seems to be festive bonfires of a group of hunters.
The activists have invited a press-conference and warned about the crime that has taken place. They have also provided this video to the media, hoping to attract attention to this issue.
Needless to say, that hunting and burning fires is illegal in Khosrov Forest. Poaching of endangered species, like the Bezoar Goat and Caucasian Bear, which we can see in the video below, are criminal offences too.
[youtube="http://www.youtube.com/watch?v=rC33oTiqUjE"]
Interestingly, the Armenian Ministry of Nature Preservation has reacted to activists' warnings by saying they (the activists) didn't have the right to enter the Preserve's area without official permission from the Ministry. They have also said they will look into the metter, blah, blah, blah…
PS: Adding insult to injury, Armenian online news website Lragir.am has published a story about a Ibex, a Moscow-based hunting club, which advertises hunting "in the best hunting grounds" of Armenia's Urtsasar area (adjacent to Khosrov Forest) and promises license to kill Bezoar goat, Armenian mouflon, Caucasian bear (all endangered species).