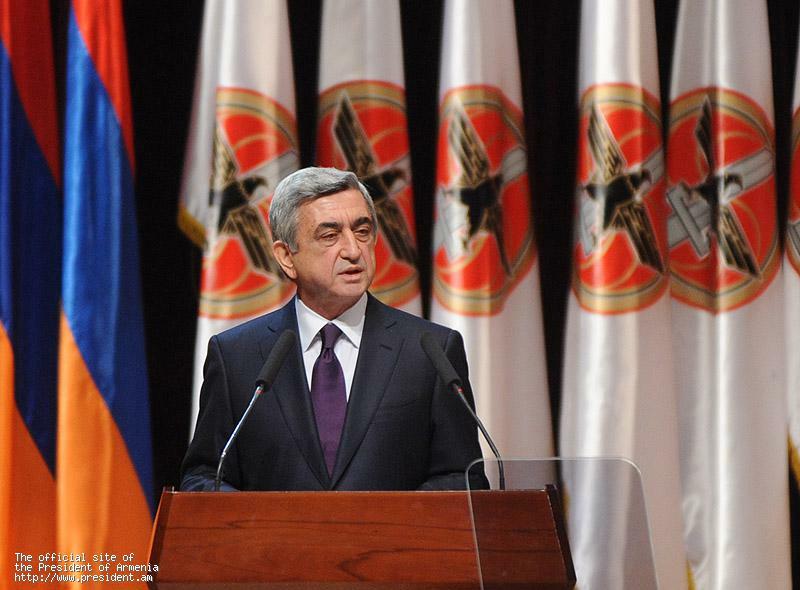 The incumbent President Serzh Sarkissian is the wealthiest of the 8 candidates running for President in February 2003 elections, but he is not as rich as you'd think.
What catches the eye in President Serzh Sarkissian's income statement presented to the Central Electoral Commission is his car, a 1992 Mitsubishi Montero. You'd think a man of his position would have acquired something more comfortable or at least new. He also ownes a 92 sq/m building in Stepanakert, a collection of 32 paintings by top Armenian artists, statuettes and sculptures of 18-20 centuries. Sarkissian's main sources of income are his presidential salary and income on his savings at the "Araratbank." He has also stated possession of 108 million 400 thousand Armenian drams.
The fact, that the President's family ownes most major media companies and is heavily involved in the construction sector isn't reflected in the statement of course.
Former Karabakh Foreign Minister Arman Melikyan, on the other hand, is the poorest candidate, according to his income statement. All he has got, if we are to trust the documents, is 440 thousand drams (around $1100). No property, no investments, no salary or other sources of income.

As for all the candidates, I've put together this table for your reference. You can also click to open it in a separate page.
[googleapps domain="docs" dir="spreadsheet/pub" query="key=0AuP-Q22YK49qdG1EZWFoVjA4UnNvQWtjelgtSTBoRmc&output=html&widget=true" width="500″ height="700″ /]
PS: I would take the income statements above with a grain of salt. At any rate, this is an interesting picture.