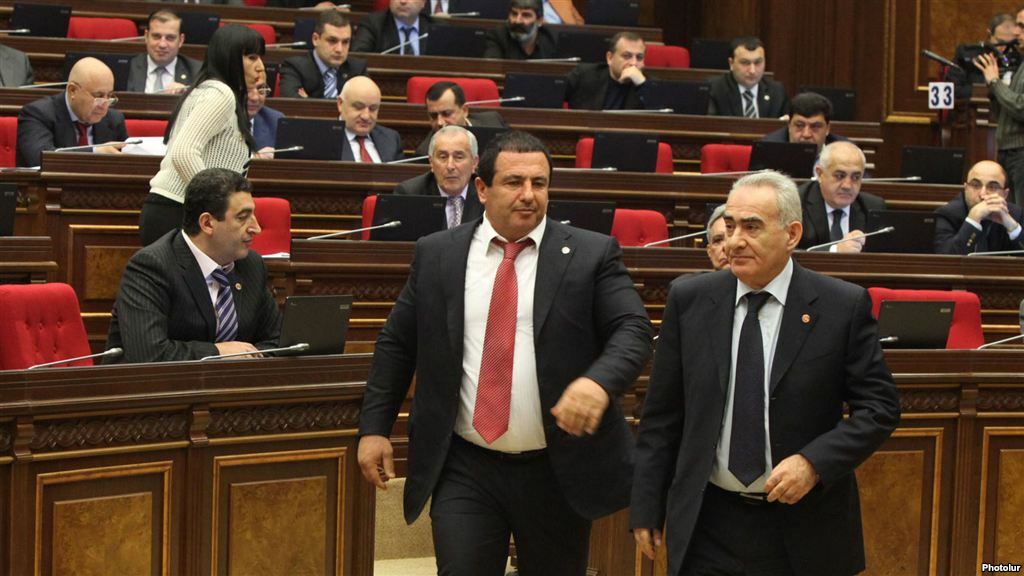 One of the top stories in the Armenian media today is the fact, that Prosperous Armenia Party (BHK) leader Gagik Tsarukian attended a session of parliament for the first time since last May's legislative elections.
"Tsarukian spent only 18 minutes on the parliament floor, taking part in several votes. He left the chamber through a back corridor reserved for the speaker of the National Assembly, ensuring that he cannot be approached by journalists," RFE/RL's Armenian service reports.
There is of course a lot to be said about Tsarukian's reasons for avoiding journalists. With the mess his moves (or lack of such moves thereof) have left the political landscape in the country ahead of the presidential elections, he does have reasons to avoid journalists.
But what I find particularly depressing is the fact that Tsarukian attends parliament sessions so rarely, that it makes headlines! Is this what he was campaigning for in May? Is this what half a million people voted for?