A wooden bicycle was presented in Yerevan's Freedom square on Sunday. The bike was developed as part of the
"Ticcson" project
funded by the Awesome foundation, and looked, well… funny, I guess. And yet, it has a pretty ambitious goal: to "contribute to the development of that culture of changing cars into bicycles" in Yerevan.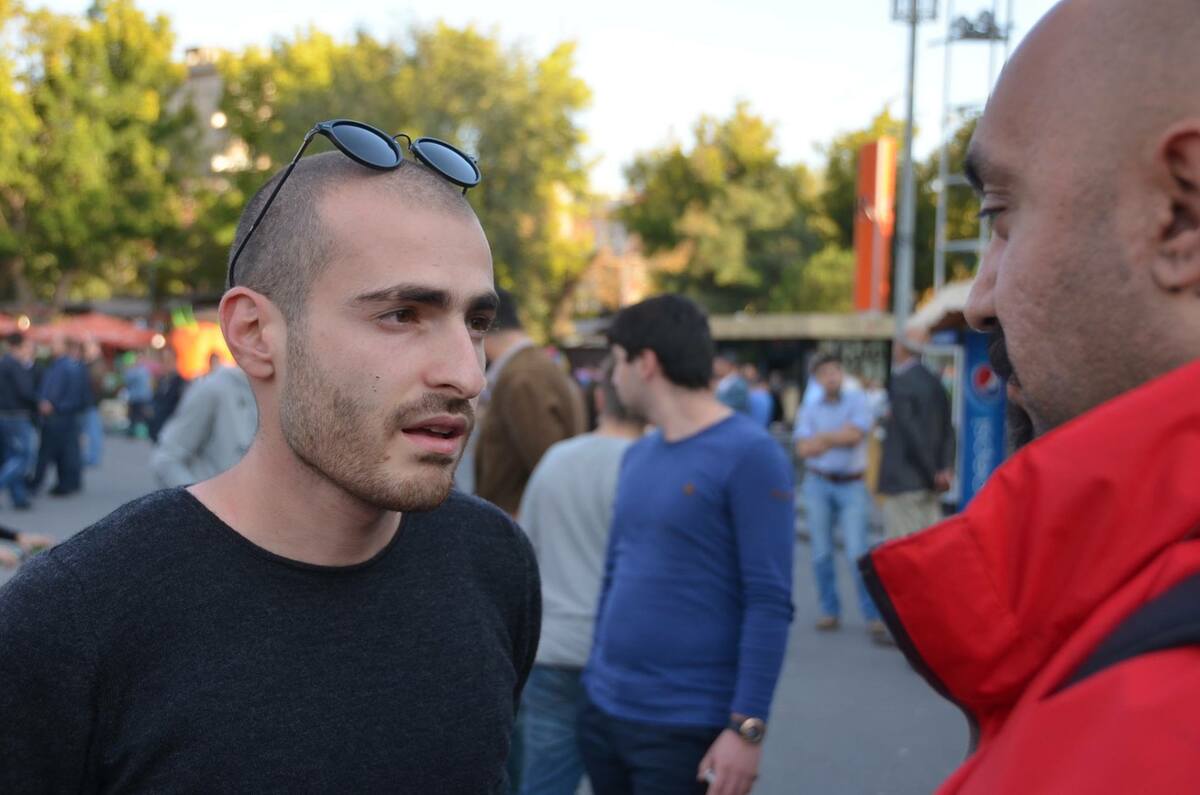 "My greatest dream is the realization of this project and making 'Ticcson' one of the advanced brands in this field. 'Ticcson' bicycles have several advantages which will turn cycling into a pleasure. It will be made of mainly wood (fanera) and will provide the designers with plenty of opportunities to find different creative solutions," Tigran Manukyan, the developer of the bicycle says.
The "Ticcson" company will accept individual orders. It will be possible to change the wooden construction and redesign it according to costumer's wish.
Calling it wooden is a bit of a stretch. The only wooden thing is the triangular frame, everything else is metal. Still, the bike was very light and it was fun to drive.
Biking becomes 'cool' in Yerevan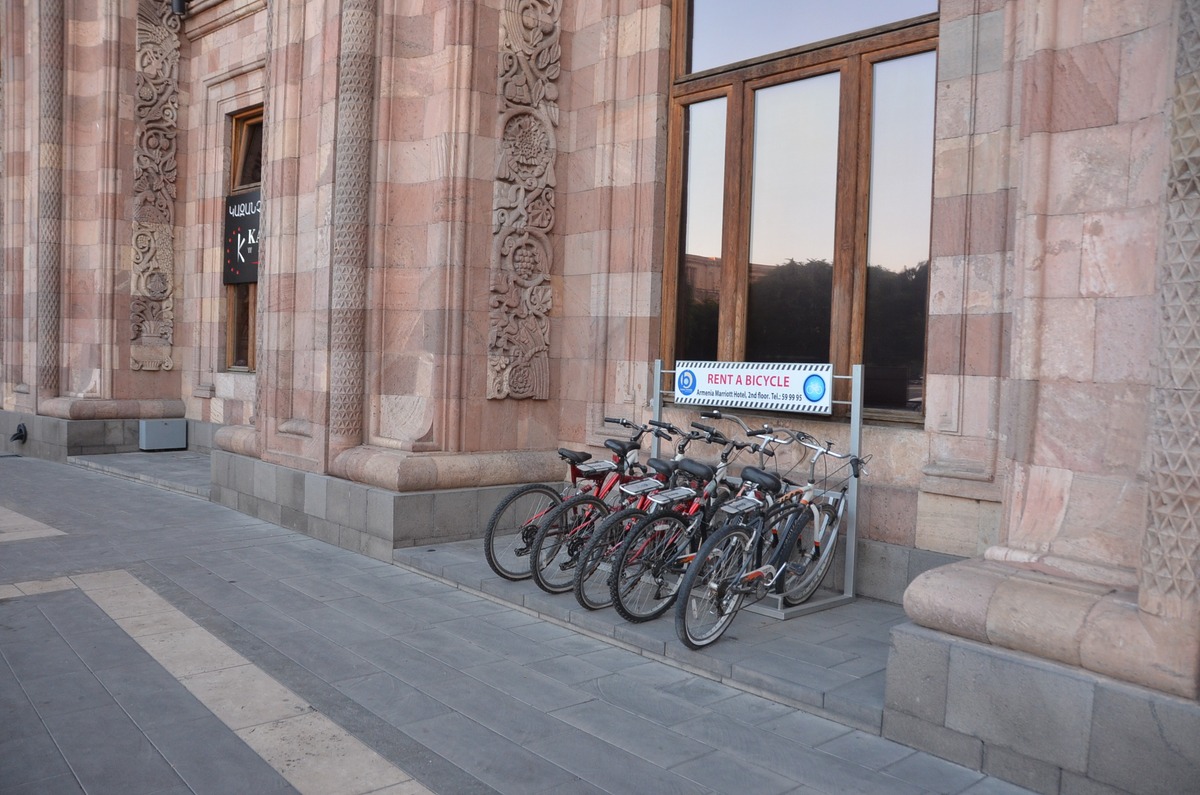 Adults riding a bike were seen as weirdoes in Yerevan up until a couple of years ago. As the cool young folk started riding cool expensive bikes in the center of Yerevan, the stereotype gave cracks.
There are now specialized biking shops (Ideal Bike, MyBike), a rich and diverse classified ads section, cycling trails, a biking non-profit, a bike rental and much more.
The plus and minus
I drive a car as well as ride a bike occasionally. So I guess I have a pretty good perspective on both means of transportation.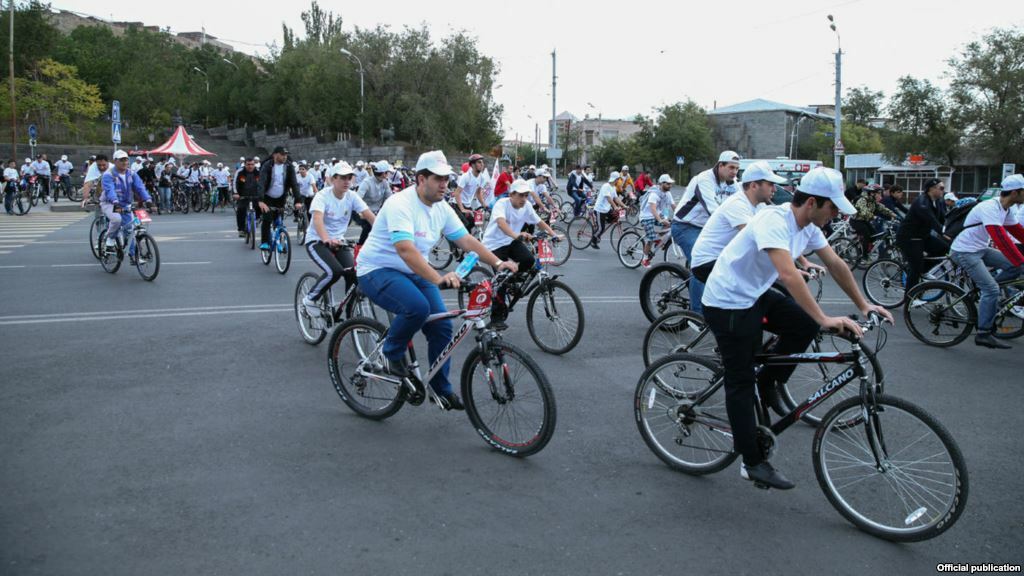 On the plus side, drivers have learned to cope with bicycles, they are pretty nice and ready to wait and let you pass. There are also a lot of street founts where one can pause and drink from. There are also a lot of car tyre repair garages, which will happily help out with the flat-tyre situation, often free of charge.
The Yerevan municipality has also started taking bikers seriously. A special biking route has just been opened, which very conveniently takes from the center of Yerevan all the way to Erebuni district where I live.
On the other hand, Yerevan has a hilly landscape, which bad hard enough to cope with. Additionally, the weather conditions are tough for the asphalt covering, which often gives way to lots of small bumps and further complicates riding the bike. The air quality is also pretty bad in downtown Yerevan due to the abundance of cars.