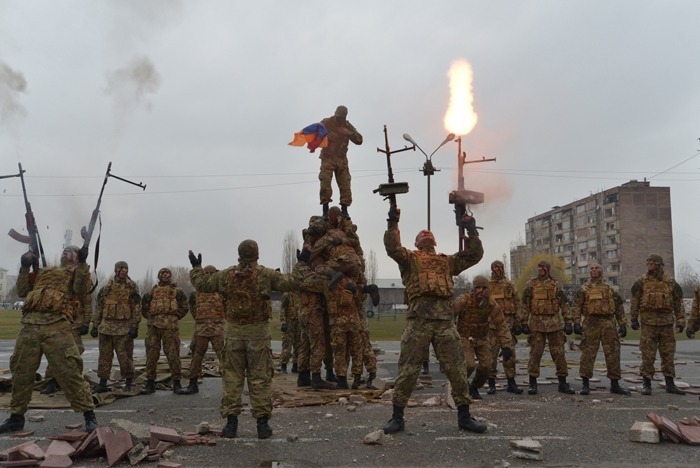 Armenia and its arch-rival Azerbaijan are amongst the word's ten most militarized countries according to the Global Militarization Index released by Bonn International Center for Conversion, a German think-tank promoting peace.
The Global Militarisation Index (GMI) depicts the relative weight and importance of the military apparatus of one state in relation to its society as a whole.
In the 2014 GMI, Israel, Singapore, Armenia, Syria, Russia, Cyprus, South Korea, Jordan, Greece and Azerbaijan (rank 1 to 10) are amongst the ten countries with the highest levels of militarisation.
"The neighbouring states Armenia (rank 3) and Azerbaijan (rank 10), both belonging to Europe, show very high levels of militarisation and have initiated major increases in their military expenditures over the past years. The high levels of militarisation in these two countries must, however, be seen in the overall context. Russia (rank 5) delivers arms to both South Caucasian republics and has been pursuing a comprehensive military reform since 2008," we read in the section related to Armenia and Azerbaijan.
RFE/RL has more on the story. The GMI is here: Globaler Militarisierungsindex 2014 (English and German).