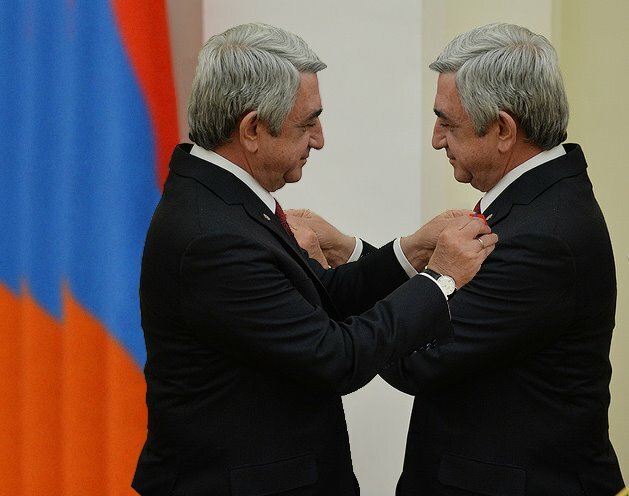 Seeing double? That's because the image above is photoshopped. But while the image above is fake, it is in fact a very accurate depiction of reality.  President Serzh Sarkissian just awarded a medal to his younger brother.

The Head of the Executive Body of the All-Armenian Pyunik Foundation for the Development of Human Resources Levon Sargsyan was awarded the First Degree Medal of Services Rendered to Fatherland.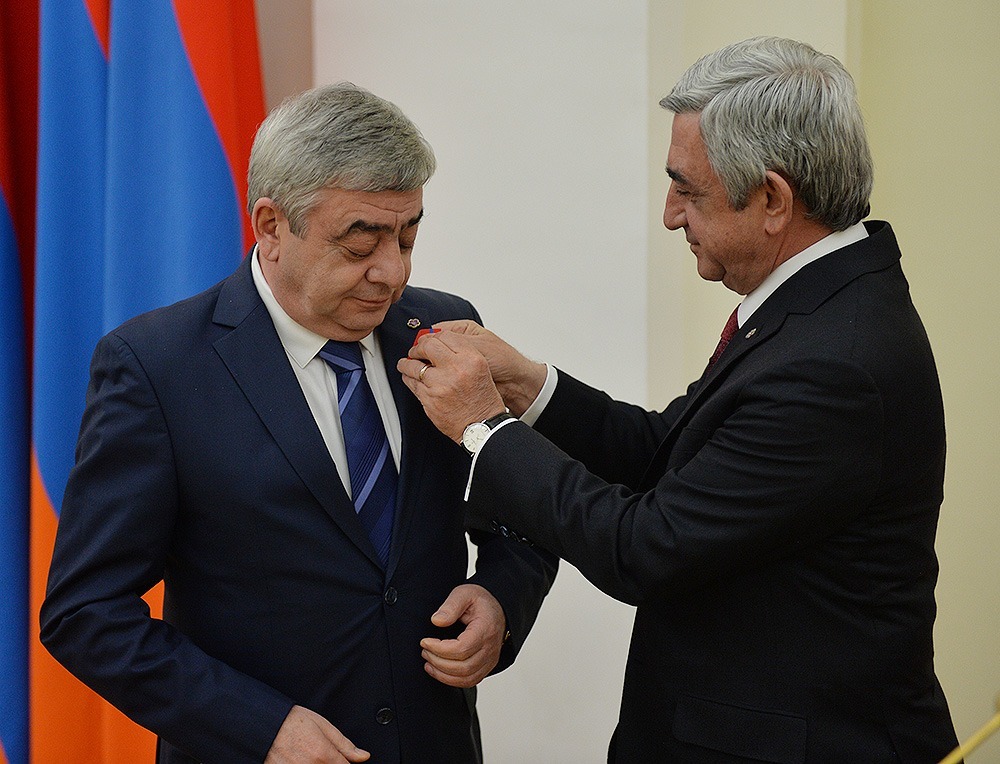 There's everything wrong with the second picture, because, regardless who Levon Sargsyan really is, regardless of his virtues and all his actual services to homeland, all that people see is that Serzh Sargsyan gave a medal to his brother.