Serzh Sargsyan has been admitted to the White House for the first time in the capacity of Armenia's President. Since 2008, when he became president following disputed elections, Sargsyan has visited the United States 7 times but has never made it there.
"President Serzh Sargsyan, who is at the United States on a working visit, on March 31 arrived to Washington DC from Boston. Later, at the White House he met with the Vice President of the United States Joseph Biden who also met with the President of Armenia nearly one year ago – on May 7, 2015 during the interfaith liturgy held at the Washington National Cathedral and dedicated to the memory of the victims of the Armenian Genocide," the official press release says.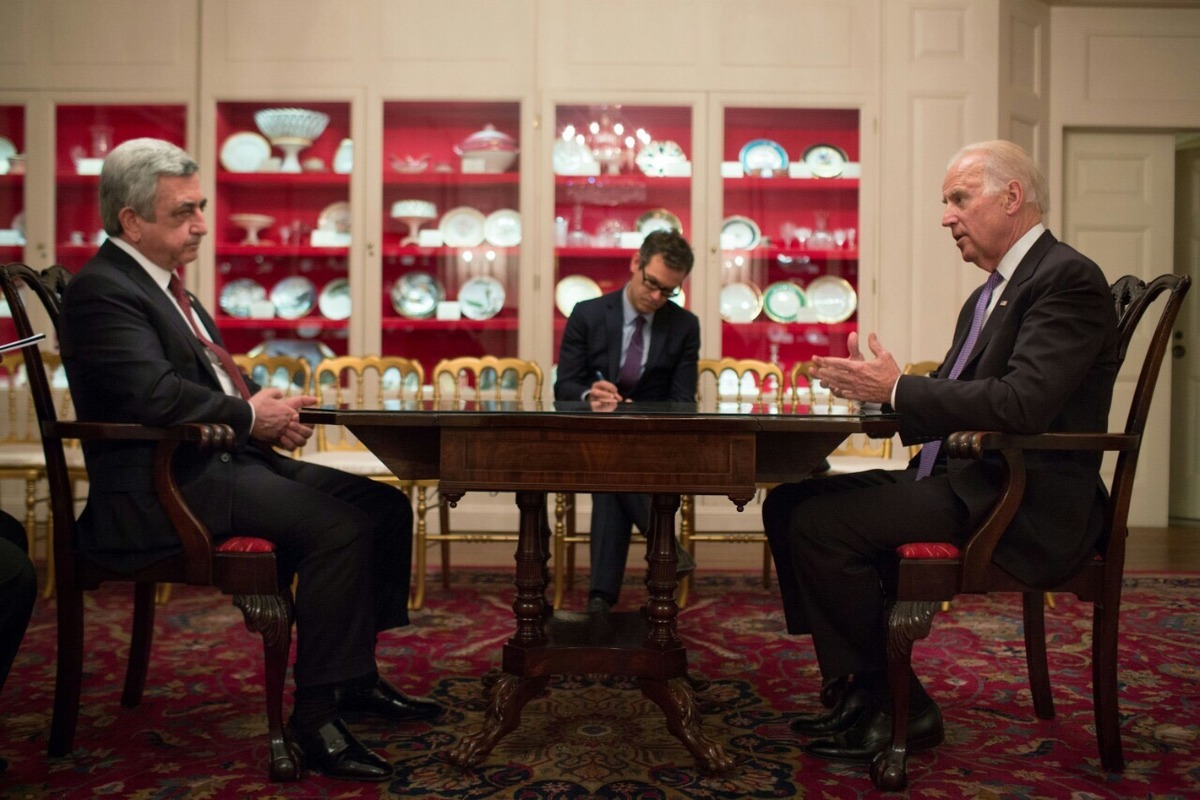 There have been speculations over the years that the Obama administration is deliberately refusing to admit Serzh Sargsyan into the White House because of the political developments in Armenia in 2008.
Fans of conspiracy theories are bound to have more material to feed their wild imagination, since it was Vice President Joseph Biden not President Barack Obama who met Sargsyan at the White House.
Admittedly, Barack Obama has met with Sargsyan during his past visits to the USA in 2010 and 2015, but never in the White House. And now, finally, Sargsyan has made it to the White House!
Since I got started on the subject, let met post some photos I found on "Ani" Armenian Research Center's website of past encounters of US and Armenian presidents. Visit the original article here.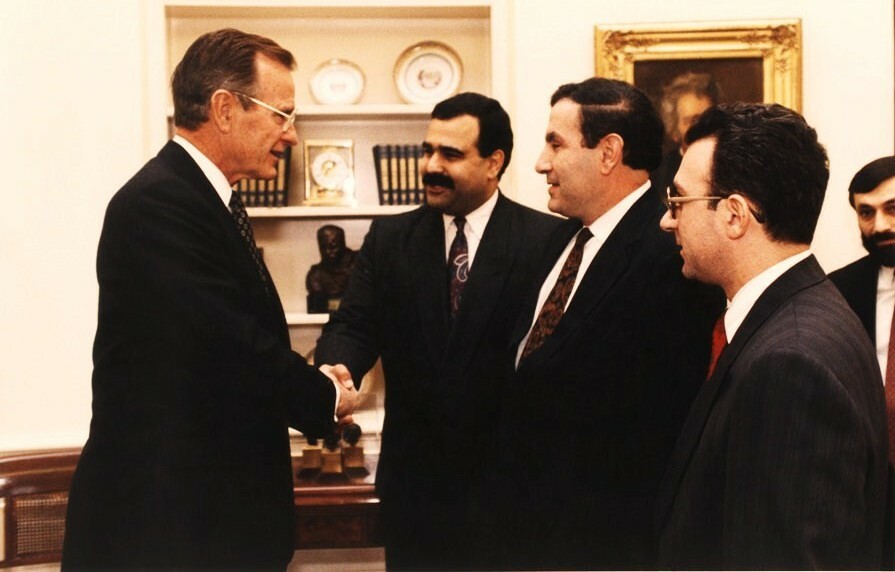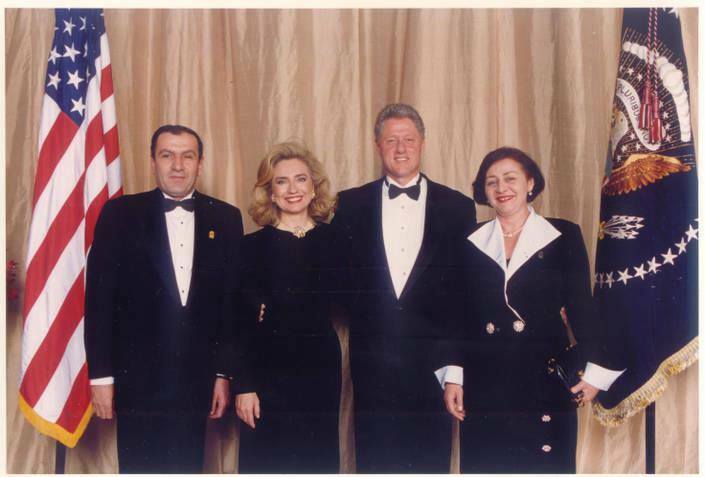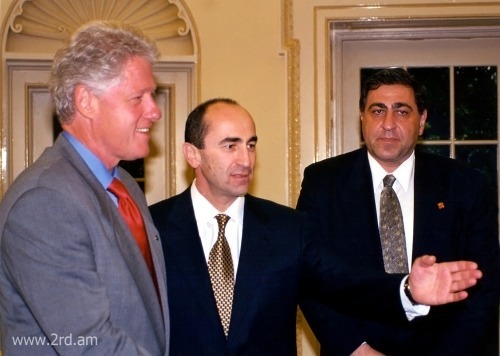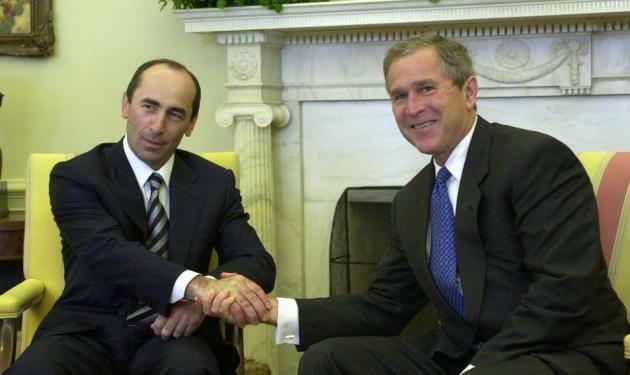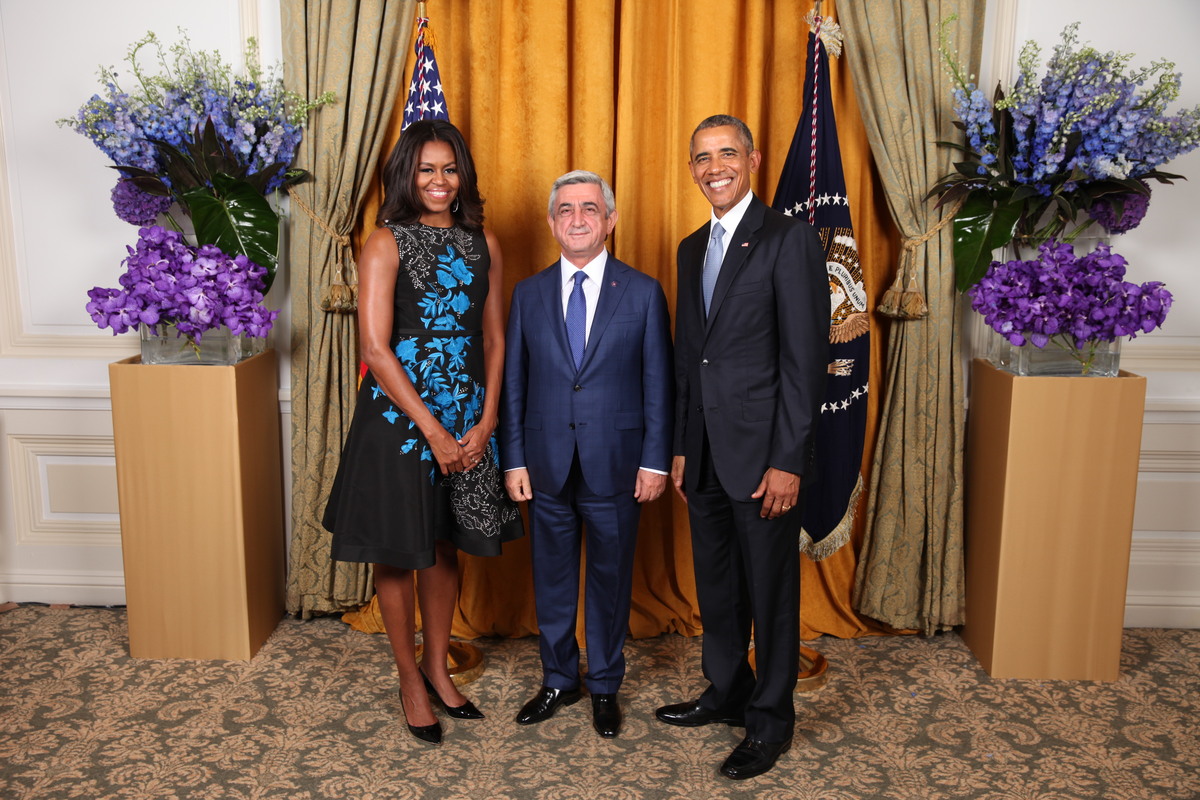 PS: There has been intense speculation in the Turkish media over whether Obama would meet Turkish President Recep Tayyip Erdoğan who is also in the USA these days. Some were suggesting that a failure to do so would mark a deliberate U.S. snub amid differences over Syria and Washington's concerns over the direction of Turkey's domestic policies. While this drama was unfolding, social media users had quite a bit of fun, I felt I've got to share this with you!
A photoshopped picture goes viral as the Turkish side is desparately seeking an appointment with Obama for Erdogan. pic.twitter.com/pcBxPtyAgS

— Mahir Zeynalov (@MahirZeynalov) March 30, 2016