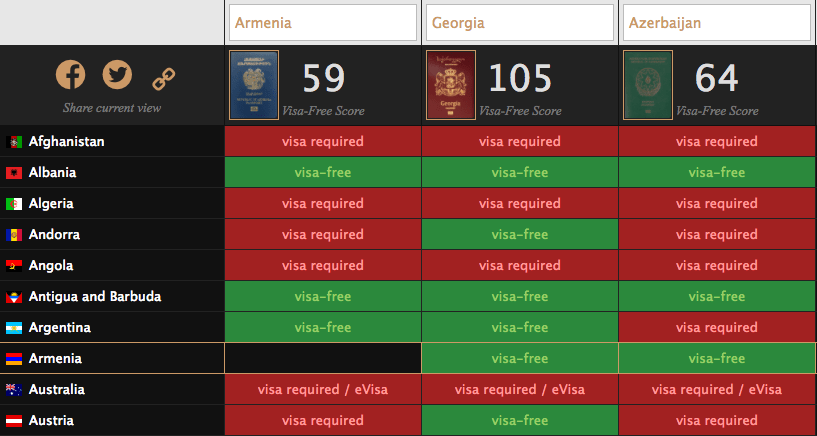 The Armenian passport ranks 59th by its Visa Free Rank according to the Passport Index, an interactive online tool, which collects, displays and ranks a total of 199 passports (193 United Nations member countries and 6 territories).

Armenian passport falls behind Azerbaijani (64th) and Georgian (105) ones in the index.
Germany (158), Singapore (158) and Sweden (157) have the highest ranking passports in the index, while Pakistan (26), Iraq (26) and Afghanistan (22) got the lowest ranking ones.
Since Armenia allows dual citizenship, it would probably be useful for Armenians considering a second citizenship to compare their passports. And if you're wondering why so many Armenians are longing for Russian, US or French passport, check out the comparison here.