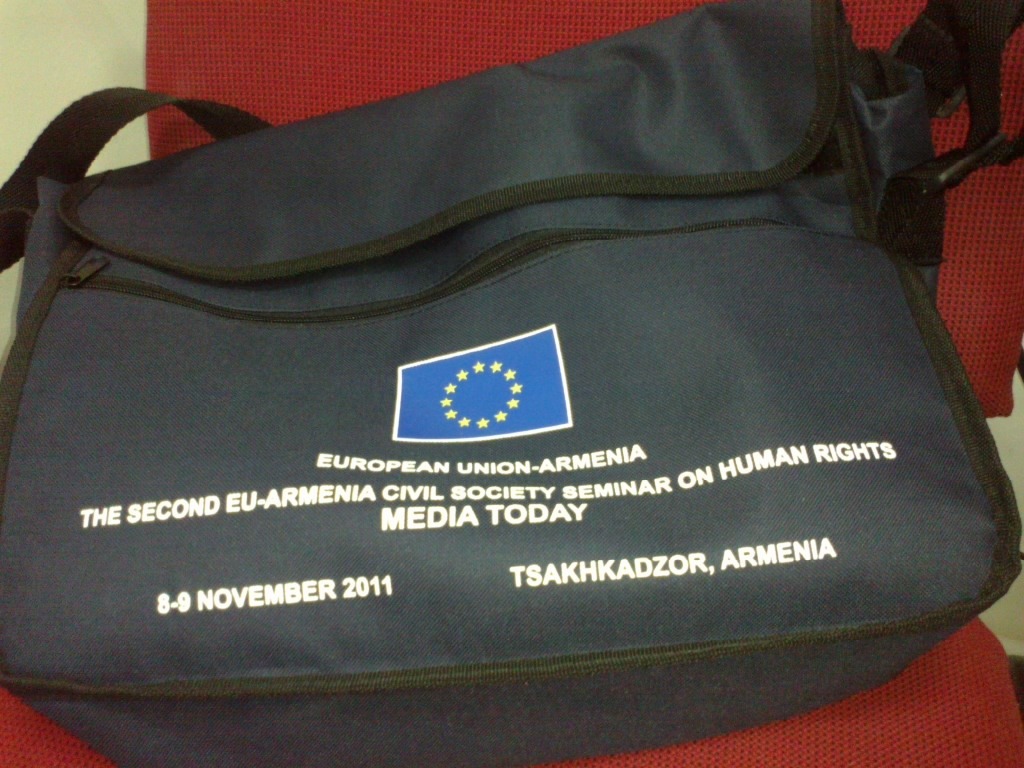 This bag is perhaps the most useful object that I got from taking part in a two-day EU-Armenia seminar on Human Rights.
It is full of very interesting printed presentations. A number of distinguished European and Armenian experts made those presentations for "The Second EU-Armenia Civil Society Seminar on Human Rights" which was focusing on media.
I found the presentations prepared by Armenian experts depressing, even as sometimes they tried to come up with solutions to Armenia's "little" problem with freedom of speech and related issues.
I found the presentations made by European experts breathtakingly inspiring, yet most of the recommendations brought in them would only work in a true market economy and democratic governance.
So now, that I look at this bag with all those presentations, I don't feel like opening any of them, and the bag seems to be the only useful thing I have left from the seminar.