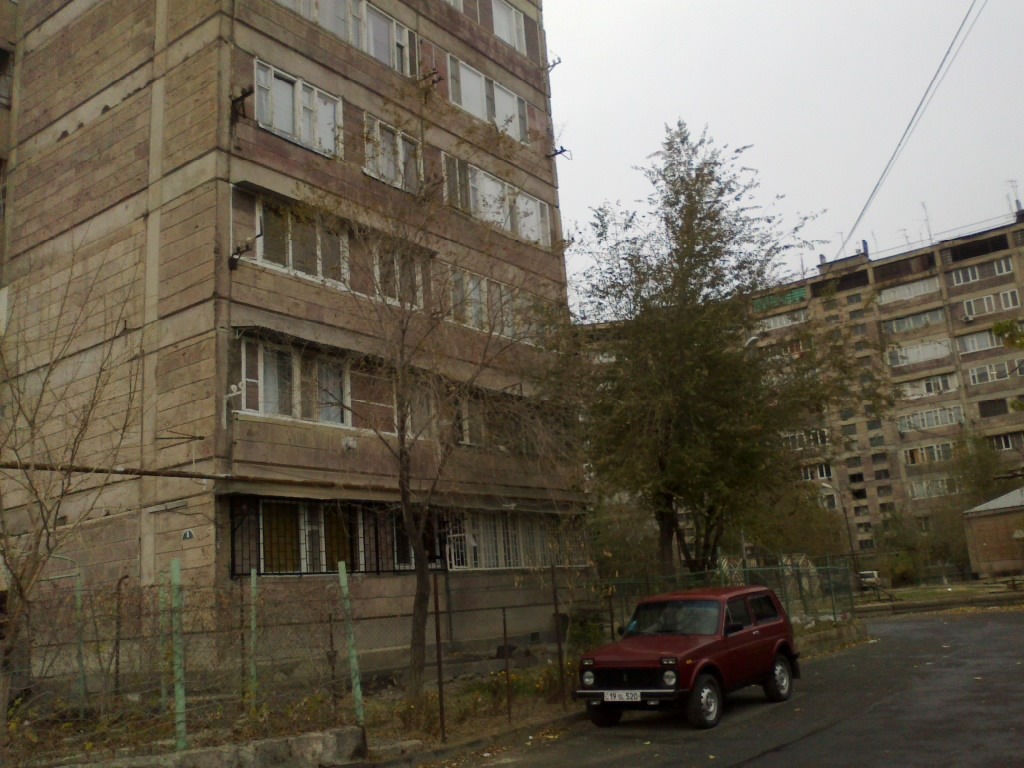 This is the house where I live. It's a huge ugly Soviet building. This is the car that I drive – it's an old NIVA, which makes an unbelievable amount of noise and breaks down at most unexpected times. And I just love living here, in my rented apartment and driving this old NIVA which took me so much effort to buy.
I can't think of 10 reasons for living in Armenia, in Yerevan, in this particular building. In fact, I'm working day and night to save enough money to move my family to a nicer place and to drive them around in a better car…  I can certainly think of 10 reasons for not wanting to live in Armenia.
And yet, in a more general sense, I love living here, I love working here (even though much of my effort seems to be a waste), I love people who think and act like me and I'm always interested in people who have radically different opinions.
And yes – I love myself – my existence here and now, in this particular place, doing what I do, driving what I drive…
«Երկիրը երկիր չէ»
I often hear the phrase "Yerkiry yerkir che" (The country is not a proper country). Too often. This phrase is repeated in Armenia over and over – it is an omnipresent and overarching expression of hopelessness, despair, unwillingness to stay and take on the challenges of life in Armenia. It is an attempt to justify failures…
And I understand the people who say this phrase: friends and total strangers, poor or wealthy, unemployed or overloaded with work, criminals and police officers, oppositionists and government ministers.
And I want to approach them and tell them – look, perhaps it would help if you learned to love yourself here and now, to love what you do or seek something to do that you'll love, to love your successes and failures, to love what you have and what you dream of having.
And maybe… maybe… we can finally start building a country that is a country. But only if we learn to love ourselves.
I know I sound naïve – but we really need to learn to love ourselves.