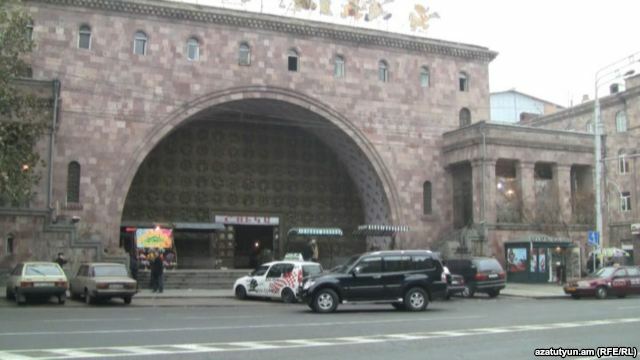 Yerevan's Central (Closed) Market, a popular tourist attraction and an officially recognized architectural monument, has closed its doors for renovation since January 1st.
While in operation, the picturesque market presented an opportunity to explore Armenian food and sweets, even though it was too expensive for an average Yerevantsi to shop in and was never really busy.
In September 2011 the market was acquired by MP Samvel Alexanian, who happens to be one of Armenia's richest businessmen, top importer of food products like sugar and oil and the owner of supermarket chain Yerevan City. He bought it from another major businessman and MP Gagik Tsarukian. The two are often referred to as oligarchs.
Days before the closure of the market for renovation, rumors went around that Alexanian is planning to turn the market into a branch of his "Yerevan City" chain, leaving the 70-something salespeople in the market out of work, a charge which the business man denied today.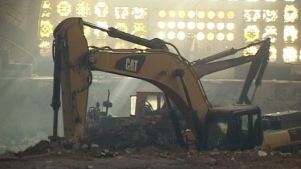 "The Closed Market won't turn into a Yerevan City shop. We will only renovate and bring it to a proper condition," Samvel Alexanian told Hetq.am today.
The business man also informed that an underground parking facility is being built under the market. He insisted that the market will be modernized, shops will open inside and operate alongside food-sellers, thus creating many more jobs than the market used to provide (Alexanian mentioned up to 300 jobs to be created in the market, but I'll believe it when I see it).
His words seem to be confirmed by Yerevan's Municipality. Their spokesperson told RFE/RL that the Closed Market was in pretty bad shape, the toilets weren't operating, there was no running water, so in fact the renovation works were taking place because the Municipal officials had demanded improvement of the conditions in the market. He also said the architecture of the building will remain intact.
PS: We have heard a lot of assurances by now that the Closed Market will continue to be a Closed Market. But something tells me – it will never be the same again, even as it seems from the first glance that big improvements are coming its way. Time will tell…