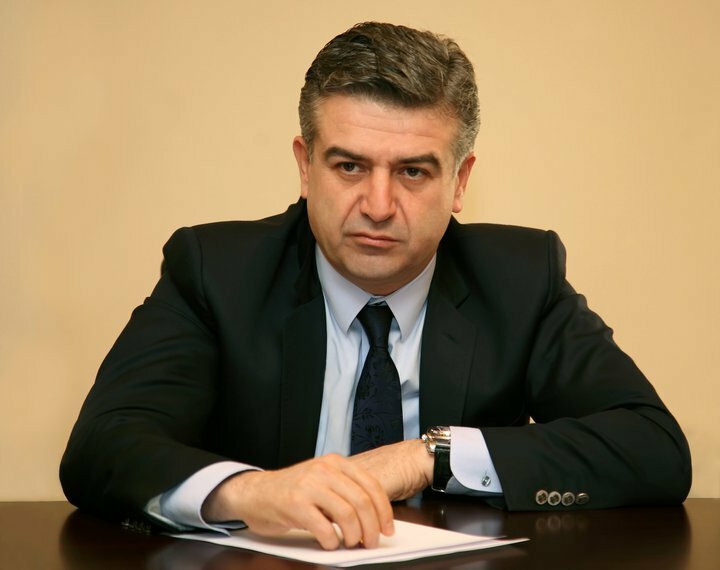 Yerevan's mayor Karen Karapetyan resigned last week offering an explanation to his fans (and he did have a lot of fans in fact) on Facebook, which basically read like – he got a better job offer in Moscow.
"I took the decision with great difficulty and am stating with all responsibility that there is no subtext of political or intra-governmental disagreements as is claimed by some," said Karapetian even as everybody continues to speculate, that his resignation was very much a political one.
But that is not what I'd like to talk about, really. Deputy mayor Taron Margarian will very likely be a better mayor, even if girls won't find him as "cute" as they do Karapetyan.
The problem is, as very well described by a fellow-blogger Mika Zolyan, that this is increasingly looking like a return to the USSR, when every government official in Yerevan was dreaming of a promotion to go to work in Moscow.
I mean – what kind of an excuse is that – leaving mayor's position for a better job in Russia? Even if it is not the real reason, the mayor himself and the Armenian authorities should feel ashamed of it. But are we hearing any voices of condemnation? Nope. Everyone says they understand and respect Karen Karapetian's decision.
What exactly do they understand? Not feeling ownership for the city, taking responsibility for Armenia's crown-jewel Yerevan? Saying that he's out for a big-shot job in Moscow – the center of the empire which it has been for ages? Leaving the province for the megapolis?
No, I'm not understanding this. I'm more proud than that.