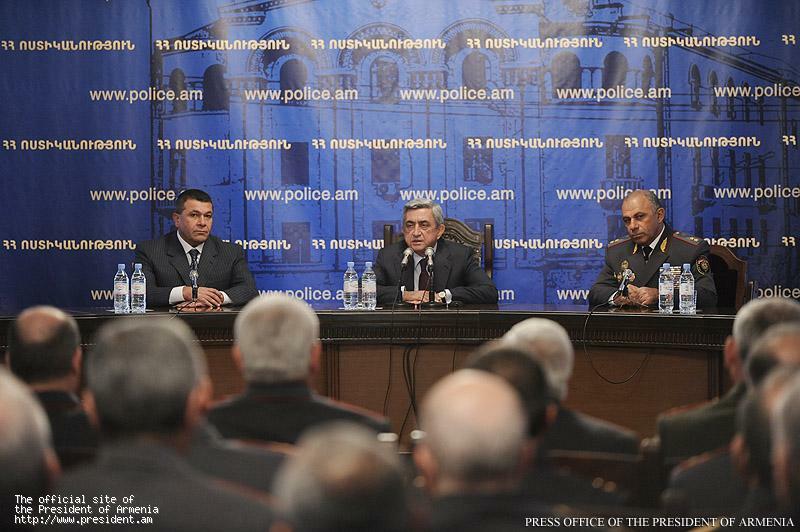 Armenian President Serzh Sargsian replaced the Head of Police Alik Sargsian with Deputy Defence Minister Vladimir Gasparian.

"Armenian Police needs Vladimir Gasparian's type of manager," Sargsian explained his decision as he introduced the new chief of police today and dismissed Alik Sargsian with a mere "thank you" and appointment to a symbolic post of his advisor (Sargsian has a dozen of advisors by now).
What exactly is Gasparian's "type" of management? Jusding from his past deeds, Vladimir Gasparian is the uncompromising and brutal force, which has been used in the past and will be used again as Armenia heads into an election period. His appointment illustrates the determination of the authorities to use repressive methods during the upcoming election and crack down on any type of descent.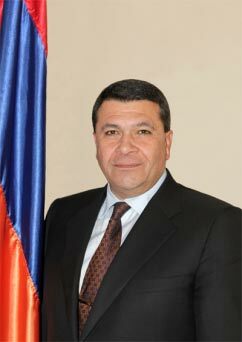 On another recent episode, then Deputy Defense Minister Vladimir (Vova) Gasparian spoke about the need to take legal action against civil society activists and NGOs, who voice problems in the Armenian army. He's also known to have publicly used against political activists, civil activists and NGOs offensive epithets like "թուլա" (puppy), "անհայրենիք, անշնորհք, սեփական արժանապատվությունը չունեցող երևույթներ" (people without dignity, respect and fatherland), very well describing his attitude towards everybody who lives and cares for this country, but doesn't necessarily want to be a part of the ruling regime.
I'm not saying, that Alik Sargsian, the former police chief was any better, but Vova Gasparian's appointment is a clear sign of things to come.