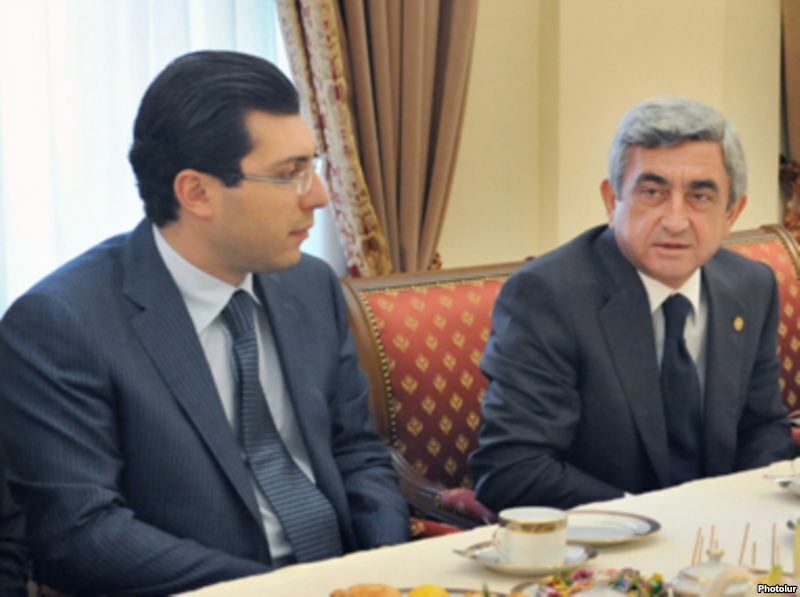 Armenia's ruling Republican party seems the only political force that is taking the upcoming elections seriously, as President Serzh Sargsian makes some major reshuffles by replacing Yerevan's Mayor Karen Karapetian, Chief of Police Alik Sargsian, Moving the NA Speaker Hovik Abrahamian to run his party's election campaign and sends his most trusted person – Mikael Minasian (son-in-law) to supervise the runner of his party's campaign.
As the spectacular show of firings and "resignations" continues in Armenia, an amazing variety of conspiracy theories are springing up about ex-President Robert Kocharian's plot to return, about Serzh Sargsian being determined to disrupt those plans and meeting Russia's Vladimir Putin to run his plans past "Russian Tsar's" ears and more.
The bottom line, however, is this – while most fellow Armenians, including myself, find these stories amusing, we understand, that all these changes mean no changes at all. They just indicate, that the authorities are very much determined to remain in power and they are taking the upcoming elections very seriously.
This runs in sharp contrast to the tactics of the existing opposition forces.
Until recently the largest opposition force – Armenian National Congress (HAK), was playing a cat and mouse games with their support base by circulating horror stories about "regime's collapse", "pre-term elections" and only confessing that they're preparing for elections at the end of October.
Armenian Revolutionary Federation (Dashnaktsutyun) has launched their campaign much earlier, but we haven't heard anything about their campaign after the rather low-key launch with a not-so-populous rally in Gyumri.
"Zharangutyun" (Heritage) is still behaving like it is not a party at all, but rather an alliance of loosely connected individuals who happened to win sits in the parliament running together in the past elections. Not a word from their elections plans so far. We're not sure if they're even planning to run at all?