[youtube="http://www.youtube.com/watch?v=EZsgzOI08d8″]
Here's a rather simplistic video dispatch by STRATFOR, a US based company which provides "analysis and insights into political, economic, and military developments".
There really isn't anything new or anything we didn't know about the Caucasus in this dispatch.
But it provides food for thought and a reason to get back to a blog-post I wrote several years ago on what I think of this thing called South Caucasus.
Following the recent developments in this region I sometimes think, that the only factor, which used to unite the territory known as the Caucasus has been the triple threat of invasion by Iran, Turkey and Russia. Yes, in the past centuries this region has been a battleground between those regional powers and has thus acquired some sort of a regional identity.
However, the past 20 years have reshaped the face of this geographic area and I have been thinking of what common interest is there to unite us now, that new dividing lines have been drawn in this area.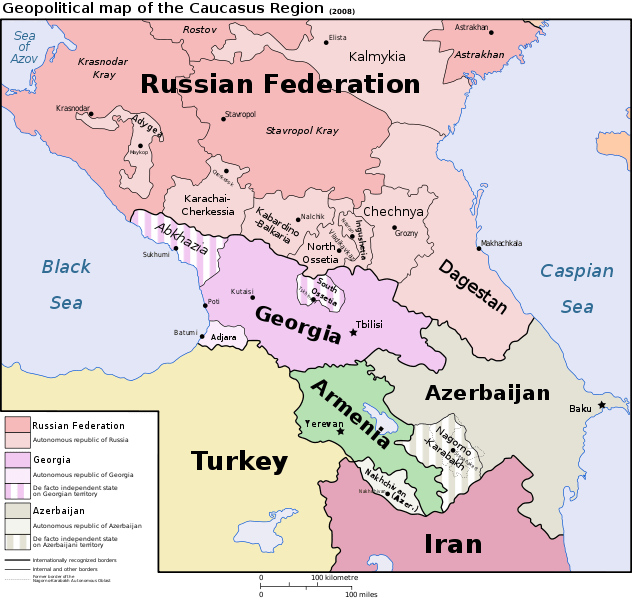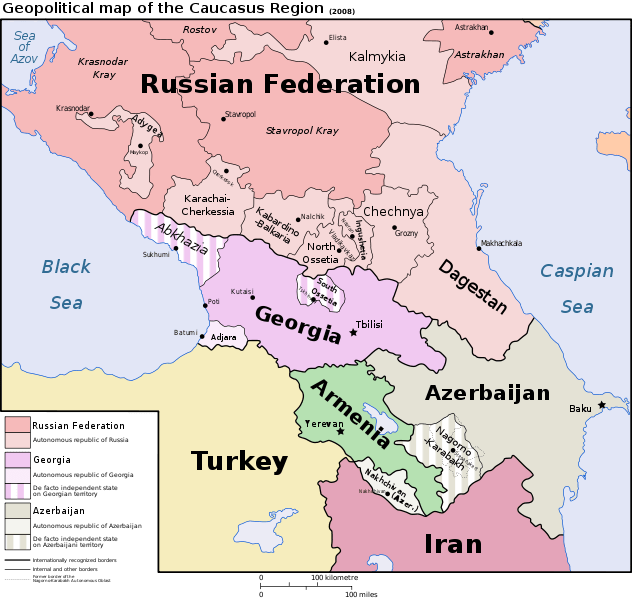 The dividing lines I'm speaking of include the Karabakh dispute, confrontation of Iran with Azerbaijan, Armenia's friendship with Russia, Russia's conflict with Georgia, Turkey's brotherhood with Azerbaijan and longstanding conflict with Armenia. It has become so confused, that any presentation, such as STRATFOR's dispatch above, which tries to look at this area as a unified region only raises an eyebrow.
Or maybe I'm wrong? After all, I look at everything from an Armenian's perspective, which is only one side of this complicated and multifaceted region.