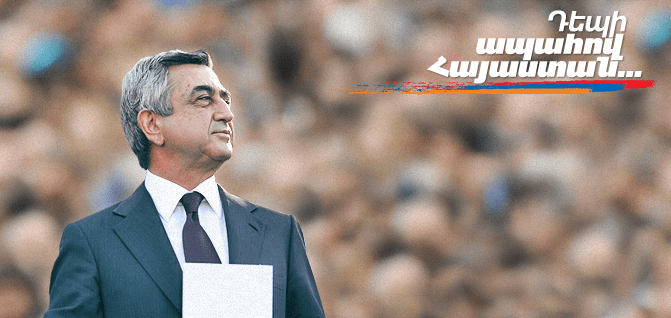 The American bi-monthly international affairs magazine National Interest has published prominent Caucasus expert Sergey Markedonov's commentary on Armenia's upcoming presidential elections.

"The upcoming elections look as if they will be primarily symbolic. First, no matter the manner in which the current election race is held, it will inevitably be compared to the previous campaign of 2008," Markedonov writes, adding that the death of ten people in the clashes between the opposition and government forces that followed those elections has haunted the republic's political community. "Thus, the political class of Armenia must, regardless of the views of the different representatives, demonstrate to the voters they have learned from the tragedy and that such a civil confrontation will not happen again."
The whole analysis is full of praise for the incumbent president Serzh Sarkissian with statements like "he has proven to be a self-sufficient politician who does not fall under the shadow of his predecessor" and "in foreign policy, Sargsyan has managed to avoid any serious mistakes" or "he has managed to keep Armenia's foreign relations with both Russia and the West in equilibrium. In relations with the United States and Europe, Sargsyan was even able to make gains."
Analyzing the current internal political situation in the country and the skill with which Sarkissian has neutralized his main political opponents, former president Levon Ter-Petrossian and oligarch Gagik Tsarukian, the expert expresses no serious doubts, that Sarkissian will be reelected.
Moreover, Markedonov writes: "The Armenian leadership has based its foreign policy on the principles of realism and rationalism above all else. As a result, Sargsyan is perceived to be the best presidential option by both Moscow and the political leadership of the Western countries."
PS: The commentary is in-depth and quite good, but I feel a little uneasy with the convenient timing of its publication for Serzh Sarkissian.