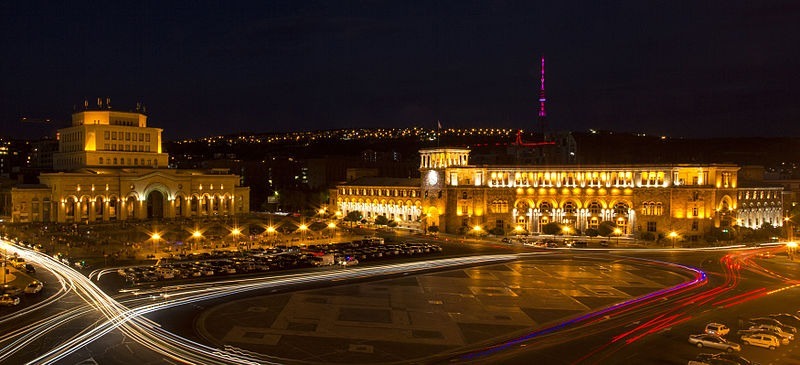 Yerevan is stunningly beautiful by night, so it is a welcome move by Yerevan's municipality to launch a new evening tour, which will run on Fridays, Saturdays and Sundays from the Republic square from 20։30 to 21։15.
According to the official press release, the 45-minute tour will include a the Musical fountains, driving around some key landmarks and a view of Yerevan from above.
Should be fun. I'll try to do the tour and take some photos one of these days.
Meanwhile, check this link for details.