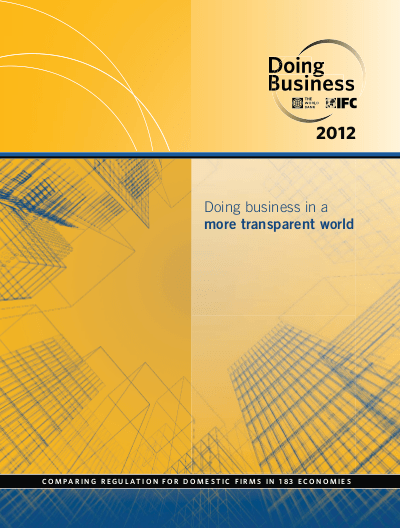 Armenia has significantly improved its position in the latest Doing Business report published annually by the International Finance Corporation and the World Bank.
Armenia has moved up 6 points reaching the 55th slot among 183 countries covered by the report.
The Doing Business project provides objective measures of business regulations for local firms in 183 economies and selected cities at the subnational level and is considered an important indicator for driving foreign investments to a country.
With its improved ranking Armenia is in the 2nd best position behind only Georgia which occupies the 16th position. Azerbaijan is 66th, Turkey is 71st, Iran is 144th.
This year's Doing Business report covers 11 indicator sets and 183 economies. The project has benefited from feedback from governments, academics, practitioners and reviewers. The goal is to provide an objective basis for understanding and improving the regulatory environment for business around the world.